20-6 MHS wins at Rep Co.

20-6 MHS up late in 3rd

14-6 MHS leads in the 3rd.

MHS football on then road at Rep Co. Leads 6-0 midway through the first.

Week of September 20 is Homecoming 2021. Here is the spirit week list! Go Lions!!!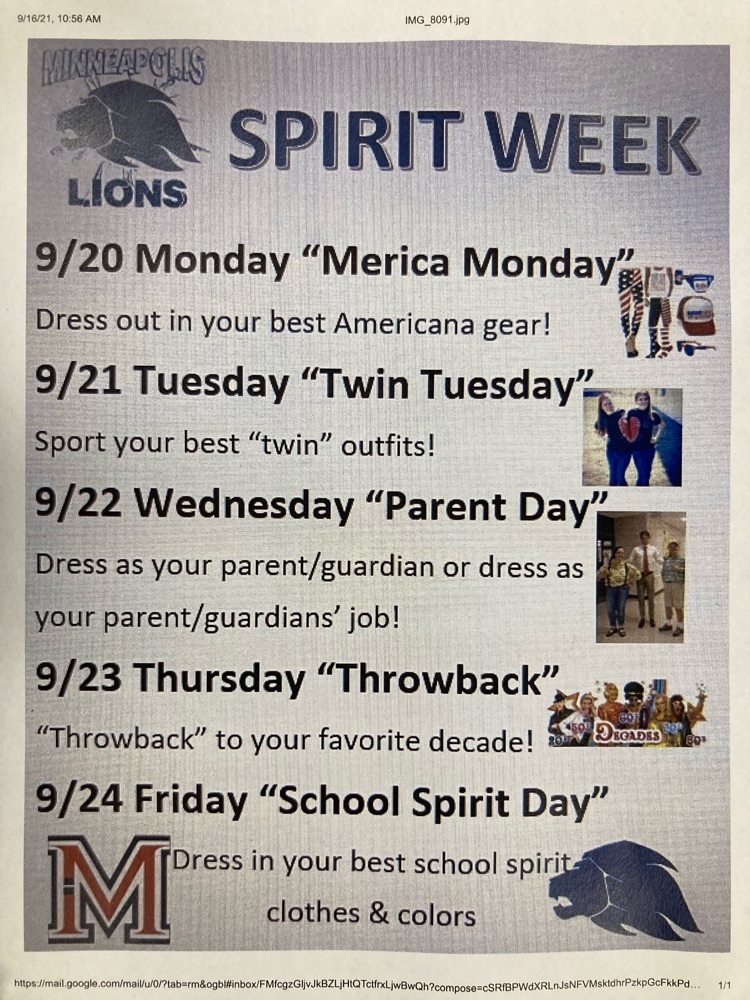 Parade Entries Needed: The 2021 MHS Homecoming Parade will be at 3:00 on Friday,September 24. To enter, please contact MHS Stuco at 392-2113 or email
hlott@usd239.org
.

The MJH XC runners did a great job at Clay Center today. They all ran great and Serenity Knoll placed 15th out of 77, 7th grade girls and Aiden Oppenheim placed 21st out of 92, 7th grade boys. #LionPride

2021 Homecoming candidates. Congrats!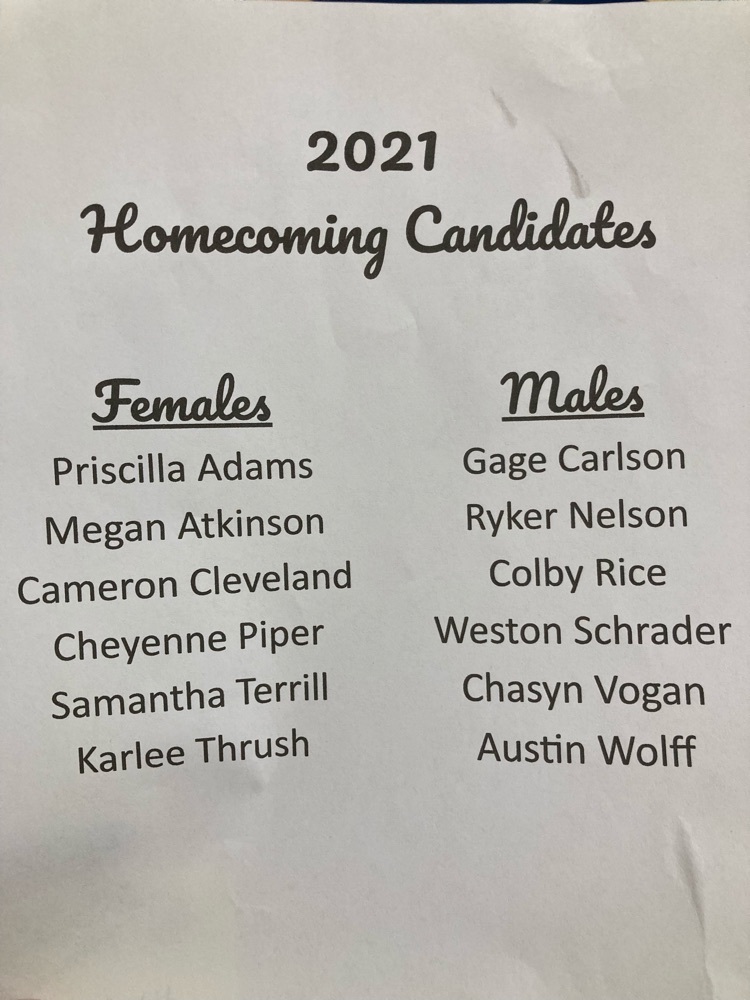 MHS XC girls placed 2nd as a team in the 321A division. Just 1 point behind S.E.S. Way to go ladies! #LionPride

MHS XC medalists from Hesston: K. Winsett 5th 321A Freshman girls. M. Griffin 17th 321A Sophomore girls. J. Abell 16th 321A Sophomore boys. M. Krueger 1st 321A Sophomore girls. A. Cossaart 1st 321A Junior girls. Great job today by all the runners! #LionPride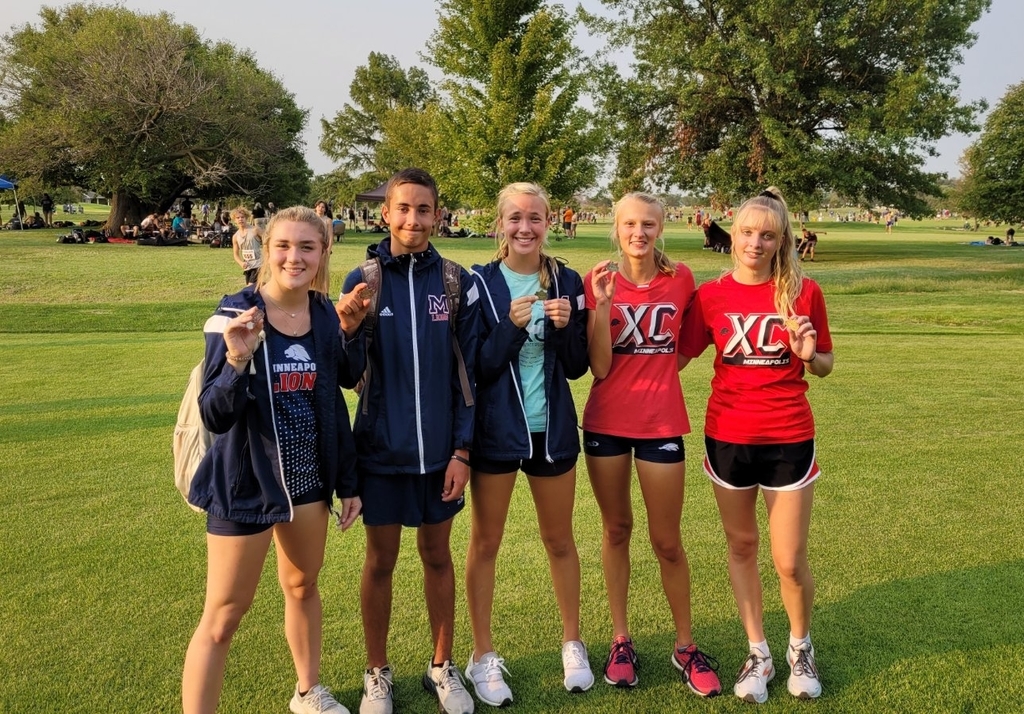 Come early for the 2nd Annual Tailgrate this Friday for the MHS varsity home opener.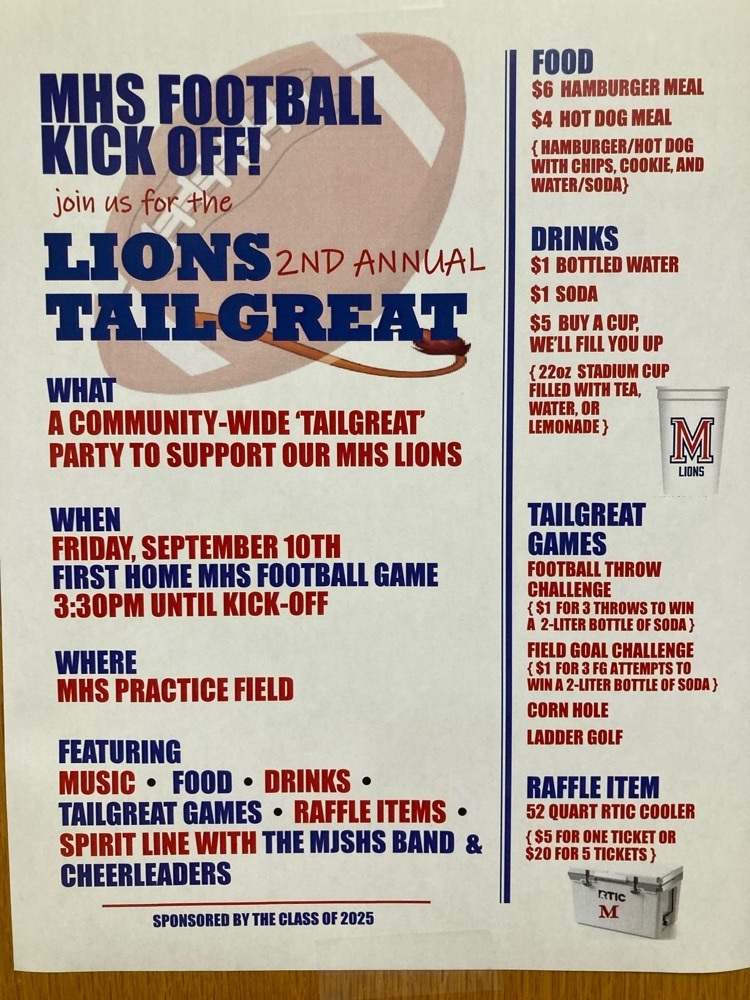 MJH XC medalists from Sacred Heart: I. Thomson 10th, 8th boys, C. Malmberg 10th, A. Oppenheim 9th, 7th boys. M. McKain 9th, S. Knoll 6th, 7th girls. all 5 MJH runners top 10 today! #LionPride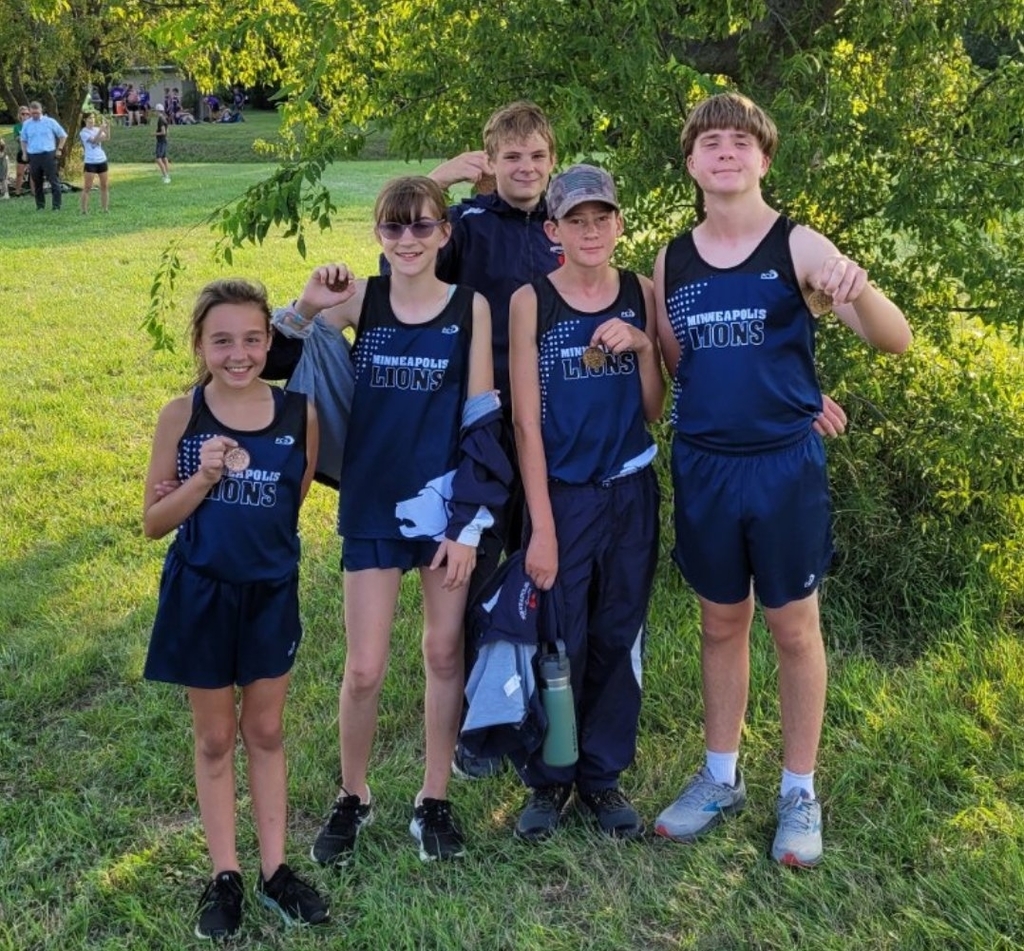 MHS girls volleyball get the A team 🧹 of Sacred Heart. Congrats Lady Lion Volleyball.

JH/HS CROSS COUNTRY AT CONCORDIA HAS BEEN CANCELED FOR TODAY DUE TO WEATHER CONCERNS. THERE WILL BE NO PLANS TO RESCHEDULE AT THIS TIME.

JH FOOTBALL WILL PLAY AT 4PM TOMORROW @ REPUBLIC COUNTY. The game has been moved to try to avoid inclement weather. There is no B team football game due to lack of numbers. Volleyball will stay the same.

HS Football Parent Meeting will take place Wednesday night after practice @ 5:45pm in the stands of the game field.

HS Volleyball opens their season tonight @ HOME!! Varsity will be livestreamed and take place in the new gym. JV will play in the auxiliary gym and C team will play at MGS.