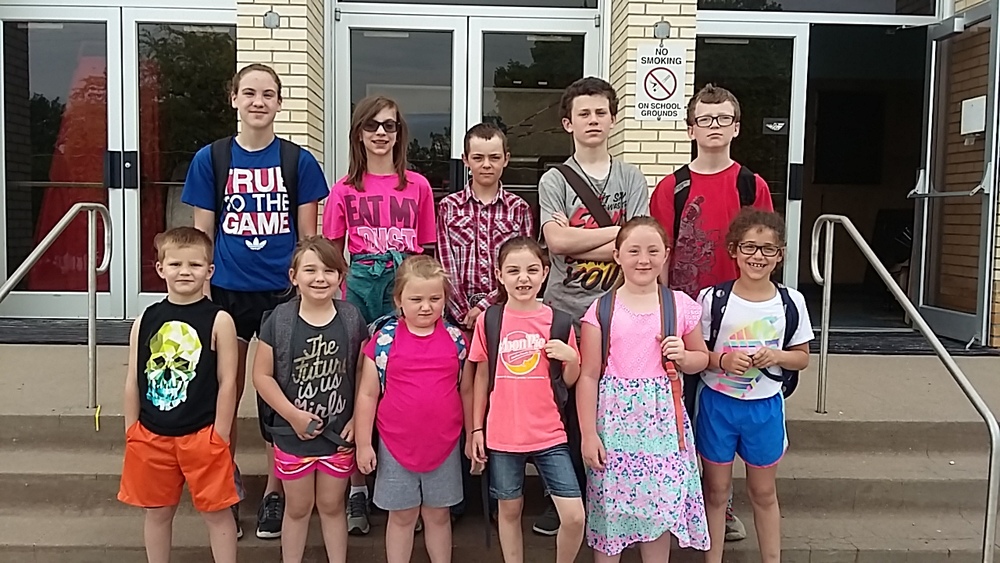 MGS Character Awards for May
Dianna VanEaton
Tuesday, May 15 2018
MGS students are making a difference. The pictured students have been recognized at the Minneapolis Grade School for demonstrating great acts of character during the month of May. Their names were added to "Pride Wall." They also received certificates and recognition in front of the entire student body during Friday Awards. The MGS Staff are very proud of these students.
Pictured are: Kaylee Anderson, Adam Barney, Aidan Bond, McKinley Flower, Aaliyah Higle, Brinndalynn Johnson, Owen Koelling, Clare McKain, Hannah Ringquist, Maggie Shupe, and Mya Wallace.
Not pictured - Myka Deronnet and Riley Snider
.